What are SMEs looking for when hiring in times of COVID-19? 
While layoffs and payouts are becoming more common as the COVID-19 pandemic persists, some companies are bucking the trend and looking to hire. During these times, the labour market is not entirely closed. Rather, it is adjusting to the realities of COVID-19. The truth is, we might never go back to pre-COVID days. Instead, moving on from here, we will be entering a new normal. The transition into a new normal has given companies the opportunity to rethink and reset the way they operate. It has also created a new opportunity for job candidates to take the chance to stand out from the rest. Here are some ideas of how you can adapt to the changing seasons.
Take Initiative
If you have ideas to improve processes, take the initiative to share! Given that the COVID-19 pandemic has disrupted operations, it has allowed companies to start from a clean slate in a new normal. The upheaval brought about by COVID-19 has catalysed companies to think of new ways to carry on doing business. It is during such a time where initiatives will be highly valued. Show that you can bring more than what is expected of you to the table by being the first to share how the company can come up with new solutions in a time of crisis. Take the initiative to kickstart ideas on how the company can thrive during the COVID-19 pandemic. It will put you in a desirable position to be hired. After all, you have shown yourself to be one that can think on your feet and value-add with initiative.
Be Proactive and Follow Up
This pandemic has blindsided many companies to the point where companies like Amazon are unable to keep up with hiring demands. As a result, candidates are being lost in the process and recruiters are forgetting to follow up. Candidates should make it a priority to follow up. If an interview is conducted, job seekers should always ask the interviewer when they can expect to hear back. Then, based on the answer, they should set a reminder to follow up if they haven't heard anything by that date.
Show that you have a purpose, Ditch Desperation
Companies do not like candidates that apply to a job out of desperation. They are looking for a job candidate that does not only know how to execute their role well but is also able to fit well into their company. During this period of time, competition for jobs is higher than normal resulting in heightened emotions for everyone. As a result, most job seekers act out of desperation and accept the first job offer without doing their due diligence. Eventually, they end up compromising themselves. Before applying for the company, make sure you do thorough research and be clear of why you wish to join the company. Ask specific questions about the company during the interview to show your keen interest in the position. The last thing you want to end up is creating an impression on the company that you are desperate for a job. Show them that you are a job candidate that has a purpose and commitment to value-add to the company.
Think out of the box and be resourceful
When you get rejections from companies, do not get disappointed. If one way does not work, try out alternative channels to reach out to the company you desire to get into. Given that they are probably receiving countless job applications, they might have missed out on your job application. Write in to them directly to show your willingness to join the company and show your competencies to do the job well. Display your knowledge of the company well by doing research on your potential bosses and have a good grasp of the industry the company is operating in. Most importantly, show that you are able to value-add to the company in a time of crisis. This can be done by highlighting the relevance of your skillsets. If you do not hear from the companies, try another method of approaching them! You might never know that an alternative method might be the one that helps you clinch the job.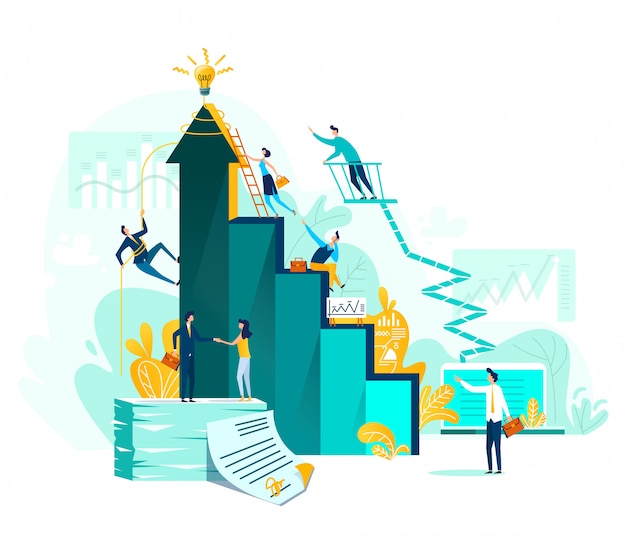 Pic Cr: Freepik
"I am convinced that nothing we do is more important than hiring and developing people. At the end of the day you bet on people, not on strategies."
Lawrence Bossidy, GE
Moving forward, it is a new normal. Everyone is finding their own way amidst the uncertainty. It is up to you to decide whether it is going to be a window of opportunity for yourself. The setting of a new precedent means that we are allowed to reinvent and carve out a new value for ourselves. This is especially so in this evolving job market. As the world continues to change at every moment, will you allow yourself to stick to your pre-COVID habits or be adaptable and resilient to changes?