For employers to unlock the benefits of seeing, hearing, and appreciating their employees, they have to create a culture of continuous appreciation. Employers need to recognize the hard work and accomplishments of their employees. Create a positive work environment and encourage employees to keep working hard. Developing an appreciation culture is a great way to build emotional connections between your staff and your company, which in turn motivates them to stay loyal and committed. You don't always need to add extra money to their paycheck to make them feel good.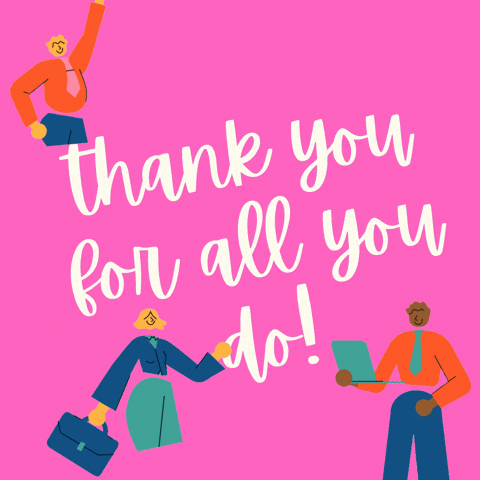 Gif from: Cooleaf
Here are 3 ways you can take action as an employer to foster a sense of appreciation at the workplace:
1. Give Shoutouts On Social Media
Social media is a great way to reward your employees. This can be done by showcasing your team on your official page and letting people know what each team member does. It's a small gesture that makes employees feel appreciated, makes them feel more connected to the company, and motivates them to keep working hard to achieve the company's goals. As the new generation of employees are millennials and Gen-Zs who are so connected to everyone on the internet, this is the best way to publicly acknowledge and praise them.
2. Offer Personalized Rewards
Most companies offer bonuses and gift vouchers to reward their employees, but they can seem impersonal and flippant. Personalizing them, keeping your employees' interests in mind, would be better. For example, giving an employee who loves to try out new restaurants and cuisines a voucher to dine with their loved ones. Not only do these gifts give your employees a pat on the back, personalizing them can make them feel valued and appreciated even more.
Celebrating your employees' achievements at work is just as important as celebrating your own personal achievements. You can breathe life into your organization by regularly celebrating your employees' achievements, no matter how big or small, and by reinforcing good behavior. By rewarding employees for their hard work, you can improve morale and motivate them to stick with the company through good and bad times. Recognition that comes later isn't nearly as meaningful as recognition that comes right away. The longer it takes employers to recognize employees, the less likely employees are to believe the affirmations. Show your employees your appreciation right when they need it, instead of waiting for a special day. 
An important part of leadership is showing appreciation for the work of others. Build an organization where everyone feels they are valued and that they are willing to support one another. This will make it easier for the organization to achieve its goals more efficiently. If you want to be recognized, you don't have to spend a lot of time or money on it. I am sure that you will be amazed at how simple, genuine thanks make people more productive.
A simpler way to hire for your business: Are you having trouble sorting through countless intern CVs and resumes? Or are you recruiting on a tight budget?
MatcHub recommends you the right candidates and top talents for all kinds of roles. Be it full-time, part-time, or even remote positionsinternships! We also have professional in-house consultants who can help you select the right candidates. We even have our very own dedicated consultants who can guide you through the candidate selection process.
Waste no time to find your ideal job candidate. Register with MatcHub today!